Situation Report: Operation Evanescence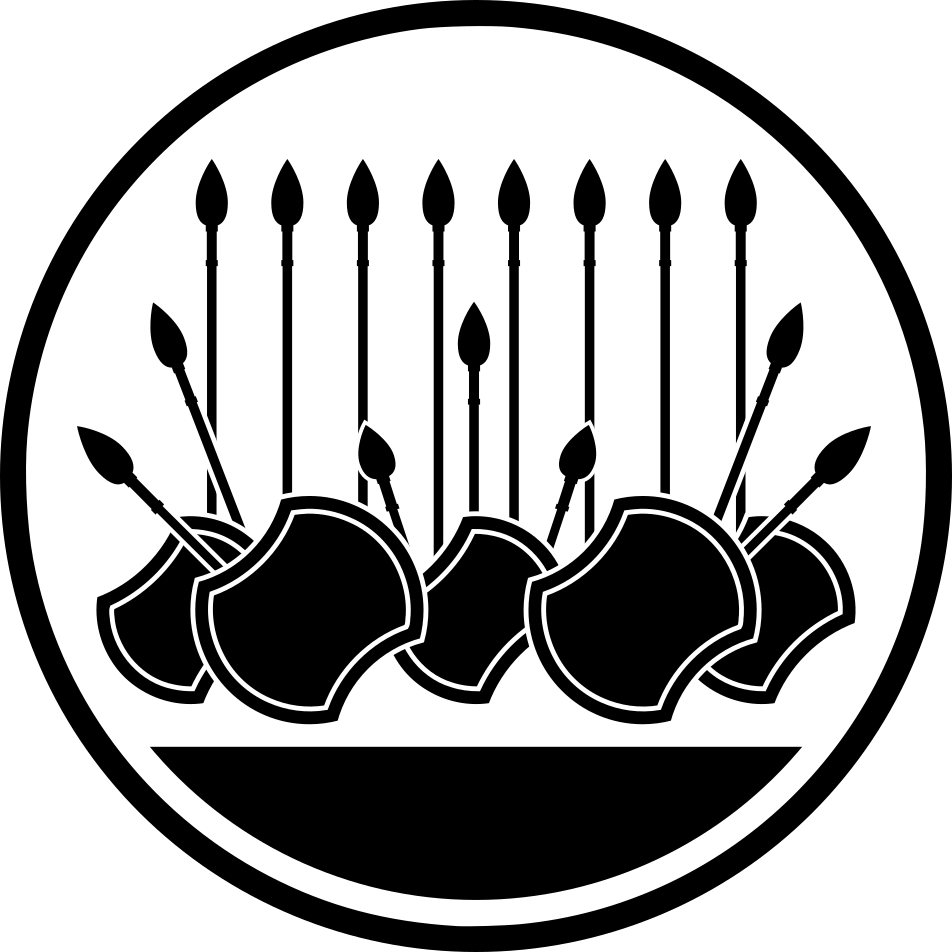 Operation Evanescence
---
Compiled by Taskforce Commander Ryker for immediate dissemination to all Tau-44 operatives.
[SEC=LEVEL 2] MOBILE TASK FORCE OPERATIVES WITH LEVEL 4 SECURITY CLEARANCE MAY REQUEST UNREDACTED INFORMATION DIRECT FROM O4 COUNCIL.
---
Situation
---
The O4 Council has approved the immediate deployment of a Mobile Task Force to deal with an urgent matter that is developing in the Southeast Asian region of Myanmar (Burma), near the border of Laos. An ongoing civil war has ravaged the region for the past decade, with no shortage of humanitarian crises and horrible acts of war in the region.
However in recent weeks a number of villages and townships have suffered mass casaulty events, with little to no survivors. Foundation intelligence suggests that neither faction of the ongoing civil war were involved in the events and publically both sides are blaming each other - claiming the other to be responsible. Intel obtained from a humanitarian NGO in the region indicates that of the few survivors from the events, none have been coherent, only being capable of muttering unrecognisable words and in most cases self harming or commiting suicide not long after being rescued.
No documented SCPs or anomalous activity have ever been recorded in the region however due to lack of evidence that local
militia groups have commited the acts and the enormous loss of life associated with the events, it is of the utmost importance that an investigation is initiated and the situation is resolved as soon as possible.
Due to the remote nature of the region, a lack of foundation presence and no allied factions nearby, Mobile Task Force Tau-44 "Phalanx" will be deployed by air into the region and establish a forward operating base for supplies and equipment to be ferried into. From that FOB they will initiate an investigation into the situation and resolve it to the best of their ability.
---
Background
---
For decades since Myanmar (Burma) attained independence, civil wars have been a freqeunt feature of the socio-political landscape in the region. These wars are predominantly struggles for ethnic and sub-national autonomy and are notable for their ferocity and brutality. In recent times Myanmar has become a relative wasteland with no government in sight following a successful military coup d'état and not long after the total collapse of government. As a result warring ethnicities, militias and gangs have taken over much of the country and constantly fight to control their slices of land.

The most recent clashes have been between the nations ethnic chinese population and local Burmese militia. With the Chinese government publically supporting the Chinese militias claim to Myanmar. Foundation intelligence indicates that the PRC has been supplying weapons and equipment to the Chinese militia.
---
Terrain
---
The border between Myanmar and Laos is a heavily jungled region, featuring water ways and mountainous terrain. Various villages and town dot the landscape, with a large quantity of farming land nestled into valleys around the region. There are no paved roads and much of the access to the region is by foot or air.


---
Groups of Interest
---
The conflict in this region is primarily between two major factions, the Peoples Liberation Front of Burma (PLF) and the Myanmar Defence Front (MDF). There are intermixed groups of bandits throughout the region that have no real goals beyond looting what is left over from the conflict and they have no real loyalties.

Peoples Liberation Front of Burma - PLF
The PLF is a rebel group made up of ethnically Chinese people who claim the region as their own and want to suceed from what is left of Myanmar to join the Peoples Republic of China. Much like every other rebel group in the conflict, they are untrained and are no more than civilians who have taken up arms in the name of a cause. However, unlike most other groups, they are rather fanatical about their cause and have garnered a reputation for absolute ruthlessness. 

They utilise civilian camo clothing with no uniformity amongst them, much of it bought off the internet. They utilise a number old surplus weapons likely stolen from military storage and/or bought on the black market. As of late they have also been noted to be using suspiciously good condition Chinese weaponry equipped with Chinese made optics and lasers.

Little to no night vision capabilities.


Myanmar Defence Front - MDF
The MDF is a militia made up of locals who oppose the PLF's claim to the region, primarily made up of farmers and former members of the army of Myanmar. They utilise primarily weapons taken from the army and surplus weapons laying around in stashes from previous wars in the region. 

They rely heavily on their knowledge of the area and fight in a more guerilla style compared to their adversary who is hard charging and ruthless. 

Little to no nightvision capabilities.


IDAP has recently deployed to the region in an effort to conduct demining and provide medical assistance to locals. IDAP was previously ran by a member of the Templars leadership, however it has recently been acquired by an individual with no connections to the Templars.

They no longer have their own security services and have been sustaining casualties in the region as a result of that.


---
Mission
---
Mobile Task Force Tau-44 is tasked with deploying to the region and conducting an investigation into the situation and if deemed possible resolve it.

Primary Objectives
Identify and reconnoitre mass death locations.
Determine the cause of the mass death events in local villages.
Identify any anomalous activity and if possible, contain it.
Establish a forward operating base in the region.
Secondary Objectives
Talk to the locals and gather an intelligence on the events that have transpired.
Attempt to locate any survivors of the events, if still alive.
Where required, assist IDAP in evacuating locals from villages suspected to be in danger of mass death events.
---
Exectution
---
Phase 1
Due to the extreme remoteness of the region, your first order of business will be to establish a forward operating base. F.R.A.N.C. has identified an FOB that was established by the Myanmar Army and then abandoned during the collapse of the government. It is currently occupied by PLF forces.
You will HALO drop into the region under the cover of night and attempt to cooerce the PLF into abandoning the position, with or without violence. Once the location is secure you are to then reconnoitre the nearby region for any potential threats, secure the area and then call in supplies. Supplies are expected to arrive in a weeks time.


Phase 1 - End State
FOB Secured
Surrounding Area Secured
Phase 1 - Admin and Logistics
Rules of Engagement:

WEAPONS HOLD - Under this ROE, you may only fire your weapon to save your life or the life of a teammate. You may not prosecute an enemy force once they are no longer an immediate threat. If the enemy is unable to accurately engage or is unlikely to injure a friendly, you may not return fire.
MQ-9 Reaper

Must be requested prior to an operation in order for it to be positioned in time for deployment.
4-hour uptime, with a 7-day delay for retrieval and rearmament after each mission.
There will be no reinsertions. For the duration of Phase 1 you will be limited to a single life.
Due to the remoteness of the AO you will need to pack sufficient equipment for two weeks (missions), jungle appropriate camo and equipment.
Movement in jungle terrain.
EOD/Mine Clearance


---
Phase 2
Supplies are expected to arrive a week after completion of Phase 1. They will be arriving via two C-130 Hurcules in the early morning and it will not be a quiet ordeal, this is expected to draw the attention of locals, likely hoping to secure whatever goodies are dropping from the sky. While the supplies are being dropped you are to give no quarter and ensure no one gets their hands on your equipment. Once it drops, you are to secure it within the FOB.
Phase 2 - End State
Supplies secured.
Engram station installed.
Phase 2 - Admin and Logistics
Rules of Engagement:

WEAPONS FREE - You may engage anything that you have a reasonable certainty of hostility. Generally this allows for a heated engagement to take place in an environment where only known enemies are expected and constant contact reports and approval are not required, such as strong-pointing a defensive position in enemy territory. An officer might indicate weapons free in a certain sector, such as in establishing a kill box or an avenue of advancing enemy forces, but weapons tight in all other sectors.
MQ-9 Reaper

Must be requested prior to an operation in order for it to be positioned in time for deployment.
4-hour uptime, with a 7-day delay for retrieval and rearmament after each mission.

A-10 Warthog

4x A-10 Warthogs will be escorting the supply planes and will be available for usage.
There will be no reinsertions. For the duration of Phase 2 you will be limited to a single life.
Due to the remoteness of the AO you will need to pack sufficient equipment for two weeks (missions), jungle appropriate camo and equipment.
Movement in jungle terrain.
EOD/Mine Clearance


---
Found Intelligence - 22/03/23 - F.R.A.N.C. Analysis Report
Blood Samples
The blood samples collected from the deceased bodies and the animated head you encountered exhibited multiple irregularities. The samples contained a high number of foreign cells that were observed to grow and self-replicate at an accelerated pace, even without any required nutrients or building blocks, unlike cancer. Intriguingly, none of the blood samples demonstrated any indications of spoilage or decomposition, despite being stored under suboptimal conditions.  It is also of note that the sample taken from the animated head appears to correlate with that of another sample you took, indicating the same origin.

The foreign cells seem to share biological characteristics with blood cells, but their anomalous behavior and ability to flourish without nutrients are noticeable. A more in-depth examination of these cells is presently underway. For now, it is recommended that contact with individuals in the region is to be avoided, unless in full CBRN attire.

Ion Security USB Device & Contract Document
The USB device obtained from the field was significantly encrypted, but it was ultimately decrypted, revealing several pieces of intelligence concerning the region and their mission. Most of the information is similar to what we already have regarding the local conflict and terrain. However, it is apparent that they possessed prior knowledge of Keith Graham, aka The Foreigner, as well as the Chinese PLA advisory force in the area.
Their objective was to enter the region, travel into the mountains, and conduct a search and rescue operation for two biological brothers named Duncan Hartwell and Jamie Hartwell. The brothers had been missing for some time and were believed to have associated themselves with unsavory individuals. The briefing does not establish the relationship between the contract benefactor and the Hartwell brothers. The team was instructed to bring the brothers back alive or, if found deceased, to bring them back for proper burial. Their rules of engagement were "Deceive and Destroy," meaning they were to cooperate to gain an advantage and then proceed to destroy the opposing party. If a party posed a threat to completing the contract, the team was to destroy them where possible. However, they should not go out of their way to do so unless it was necessary.
The contract document discovered is an individual contract with legal agreements and signatures but does not provide any valuable information regarding ION Security's mission. It states that ION Security may expand the contract and its reward by deploying up to 300 additional contractors and related equipment if catastrophic or unforeseen circumstances occur. The document does not disclose who initiated the contract, only a trail of shell companies and lawyers. Further investigation into this matter will be conducted to determine the contract's origin.